In remembrance - Ukas Löwe vom Osning
born 16 June 2003, died 27 September 2010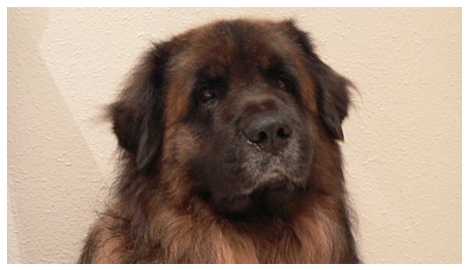 Our beloved Uki has passed away in our conservatory at 9am on 27 September 2010. It is a great loss for us.
Ukas´ character was flawless. We took enormous pride and joy in presenting him at shows. His perfect movements made him very successful. We are saddened that we were only allowed to spend such a short time with him. He will always remain alive in the memories of all who loved him.

Here´s a brief overview of his life:
In 2003 we pondered whether we dare to take in a second Leonberger. We wondered if the two dogs would get on and if walking two of these giants would work well. We are glad that we took the decision to take in another Leonberger: our Ukas. Ukas was born on 16 June 2003. He immediately settled into his new home and made friends with his four-legged companion in our house. We attended puppy and junior dog classes with him. His first show was on 28 March 2004. Ukas was a real winner! He took home numerous awards and collected many Challenge Certificates in the intermediate class. Once he won the intermediate class and then went on to defeat the champion dog as well. On 27 April 2006 he won the German Champion title and on 13 June 2009 he became International Champion.


Ukas sired 17 litters and was father of 124 puppies. Two of his offspring are living with us today: Yoschka and Amael.
We are so sorry to have lost our Uki but we feel privileged to have had him in our lives. We always enjoyed talking to Ukas; he seemed to understand certain phrases and cocked his head on one side or gave a sympathetic look.
Uki´s ashes are standing next to those of his big brother Tom in our living room. Their heads are painted on the urns and they seem to come to life in candlelight.